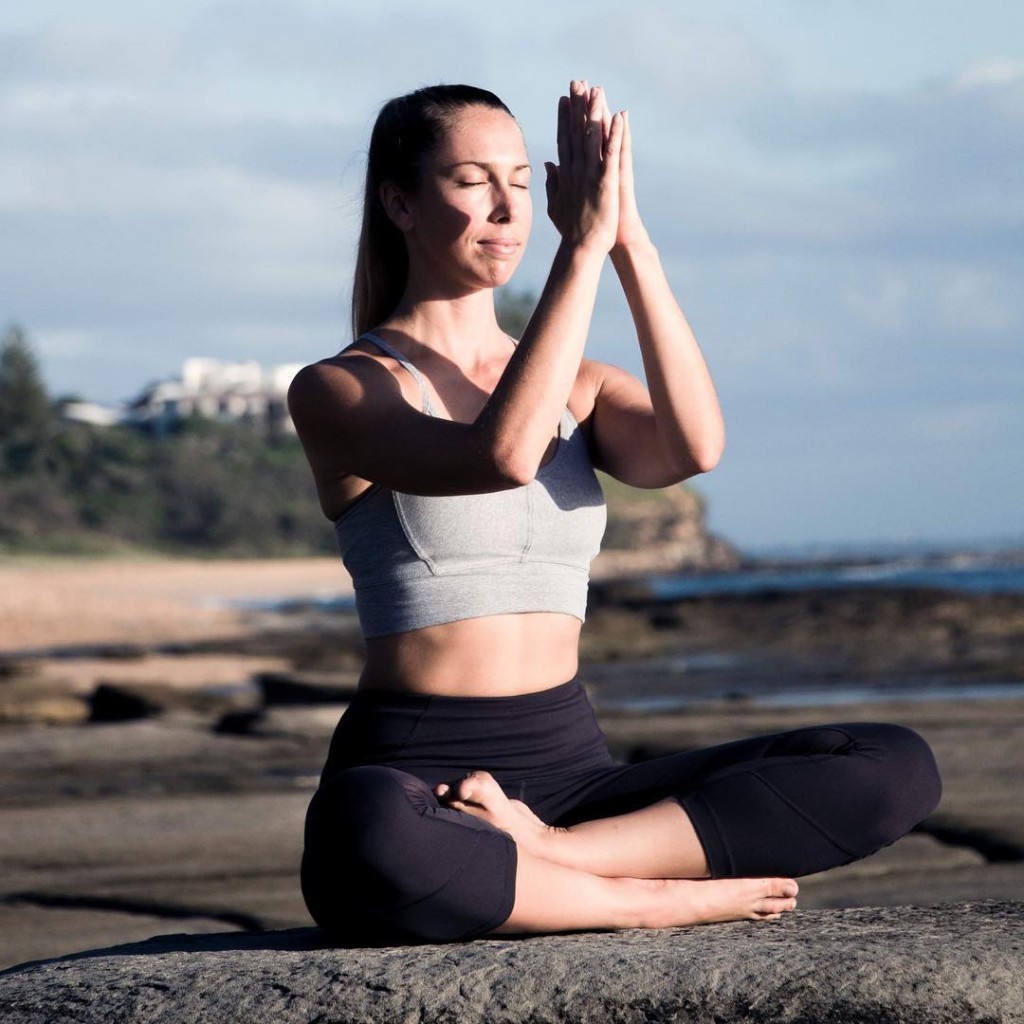 Are you working long hours and often hunched over a computer? Are you racing to and from back-to-back meetings whilst trying not to think about how you will manage the mass amount of emails coming in? Are you feeling stressed and rundown by the increasing demand on employees? As a fellow corporate professional I truly understand how close to home these are working in the corporate world. I have seen firsthand how gradually these detrimental work habits begin to take a toll on our bodies and minds in the form of stress, tension and sickness. Whilst a mild amount of stress can help us meet deadlines, too much or constant stress can have a significant impact on our overall wellbeing. We spend over one-third of our life at work, that's why it's so important that we introduce tools early to help us better handle workplace stress and improve our overall wellbeing in the corporate world.
One of these great tools I have found is Yoga. I'm sure you've heard of Yoga, but you may be wondering how turning yourself into a pretzel is going to help you in the workplace? Fair question, so let's break this down.
Why Yoga?
Everyone has different triggers and reactions to stress and in today's world, stress is inescapable. The good news is you can develop ways to handle stress through Yoga principles. Numerous studies have shown how Yoga can help to counterbalance the body's physical, mental and emotional reactions to stress. Yoga is more than merely a physical practice and another element of yoga that is becoming increasingly common in the western world is meditation. Yoga not only assists in the daily pressures placed on the physical body, it can also positively affect your mental and emotional wellbeing through meditation and mindful practices.
You don't have to be an advanced yogi to learn and apply these tools, so let's have a look at three quick practices you can implement to better handle stress and improve your overall wellbeing in the workplace.
Desk Yoga
It's not news that we're all spending more time hunched over our desks creating tight hips and shoulders, a creaky neck and sore back. All the usual consequences of slouching at your desk for 8 hours a day. Sitting for prolonged periods of time can lead to imbalances in your body that cause poor posture and injury down the road.  Yoga can help reduce discomfort and target areas of tension, being an effective way to counterbalance common physical ailments.
I've suggested 6 quick and effective stretches you can do at your desk in less than 5 minutes. If you need a visual, google these names for the image of the stretch:
• Seated neck stretch
• Wrist stretch and release
• Seated chair twist
• Desk shoulder opener
• Chair hip opener
• Standing forward fold
Taking some time in your workday to perform these quick stretches might just save you a more expensive trip to the physio!
Mindful breaks
In a world where busyness can be perceived as success, taking a lunch break can sometimes be frowned upon. However, what you do in your lunch break can have a huge impact on your productivity for the rest of the day.
Eating at your desk or spending your break aimlessly scrolling through social media can leave you feeling not very refreshed. Productivity reduces, it's harder to focus and you may need that extra dose of caffeine to get you through.
So maybe step away from your desk and try a few of these:
• Take a walk around the block without looking at your phone. Really notice what's going on around you and take in the fresh air.
• Eat your lunch mindfully. Take some time to appreciate the flavor and texture rather than rushing to eat while checking social media.
• Practice some mindful meditation in your break, deep breathing and paying attention to how you're feeling.
Taking a deliberate break from work with a short walk or a bit of mindful relaxation can have powerful effects on our end-of-day concentration, stress, and fatigue.
Meditation
Research on meditation has shown it has many benefits, such as easing stress and anxiety and inducing feelings of tranquility and calmness. While the body needs constant movement to be healthy, the mind thrives with regular doses of stillness.
Our minds like to be busy to help us accomplish tasks, however this can also cause us stress and lack of focus. The good news is, we can train our minds to be calmer and more focused through the practice of meditation. Spending just 5 minutes in meditation can completely change the way you approach life and how your body responds to stress.
More popularly of late, the western world has been referring to 'Mindfulness Meditation'. Here's some quick tools as to how you can implement a 5-minute mindfulness meditation in your day. So set an alarm, and let's get started.
• Find a comfortable position and close your eyes
• Feel which parts of your body connect to the floor
• Draw your attention to your natural breath, becoming aware of the sensation of each inhale and exhale
• Inevitably, your mind may wander, if it does, draw your attention back to the breath
• Notice the sounds around you
• Notice the temperature of the air on your skin
• If your mind gets carried away in thought, return your focus again to the breath
• When you're 5 minutes concludes, gently open your eyes and notice what's around you; colours, objects, people
• Pause for a moment and notice how you feel before continuing your day
There you have it, that's it! Simple, quick and effective.
The practice involves training your mind to focus and be in the present moment without drifting into concerns about the past or future, which is where stress and anxiety can arise. Like any exercise, consistency is key. Give it a try next time you are standing in line, before a meeting, or anytime you need to regroup and have a moment of downtime. With regular practice, mindfulness meditation may also assist you in:
• Remaining calm under pressure
• Improving focus, attention and productivity
• Making decisions from a calm and grounded place
• Re-energise and clear your mind
• Experience less stress and anxiety
• A sense of connection
• Improved sleep
I hope you enjoy these tips on how you can easily implement yogic principles into your corporate day to better handle stress and improve your overall wellbeing. Like everything, start small and be kind to yourself, but most importantly, make a commitment to yourself as changes don't happen overnight.
Sending calming vibes your way.
Diane Jeays
From Corporate Yogini (@coporate.yogini on Instagram)