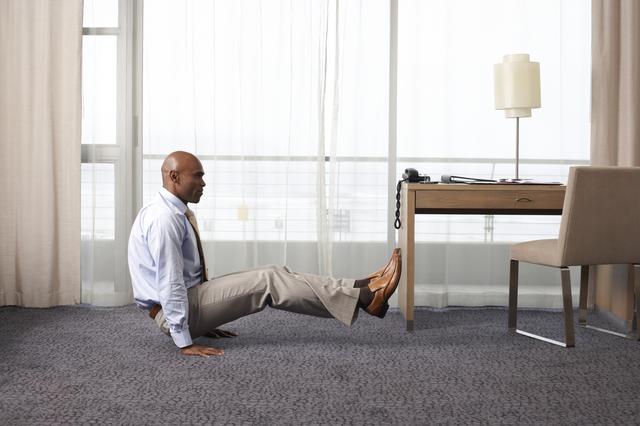 You can have the best nutrition plan in the world, but if your compliance to the plan is low, your results will be minimal. Those that travel for work often know all about the challenge of remaining compliant with their plan, and even those that travel occasionally can relate. If you fall into this category, then the following strategies will help you increase your adherence to a nutrition plan.
Choosing the best location 
Whether you're away for a conference for a couple of nights or working in an interstate office for the week, your first priority should be location. Not just in relation to where your work commitments are, but how close are you to supermarkets/gyms/restaurants from your hotel? Are you within walking distance? Without these type of places being close, it's easy to make poor selections.
Choosing a room with kitchenette
Price is an obvious factor here, but a room with a kitchenette or even just a fridge, you can stock the room with healthy snacks/meals such as fresh fruit and vegetables, yoghurts, breads, sliced chicken/turkey, milk, bottled water etc.
Research restaurant menus in advance
If you intend on eating out, hop onto the websites of the possible restaurants where you intend on eating so you know what could potentially fit into your plan.
Bring protein supplements
Often the biggest challenge for people who travel often (even those who don't) is maintaining adequate amounts of protein. If you are using the above strategies then you should be doing well to maintain sensible eating patterns, but bringing your own protein powder down is a good and quick fall back option if you aren't able to eat as well as you would like.
While these are pretty simple steps to take when travelling, sometimes it is easier said than done to be compliant with a good eating plan. Put into place these strategies and help increase the likelihood of you remaining on track with your nutrition goals.
Inspired by Precision Nutrition