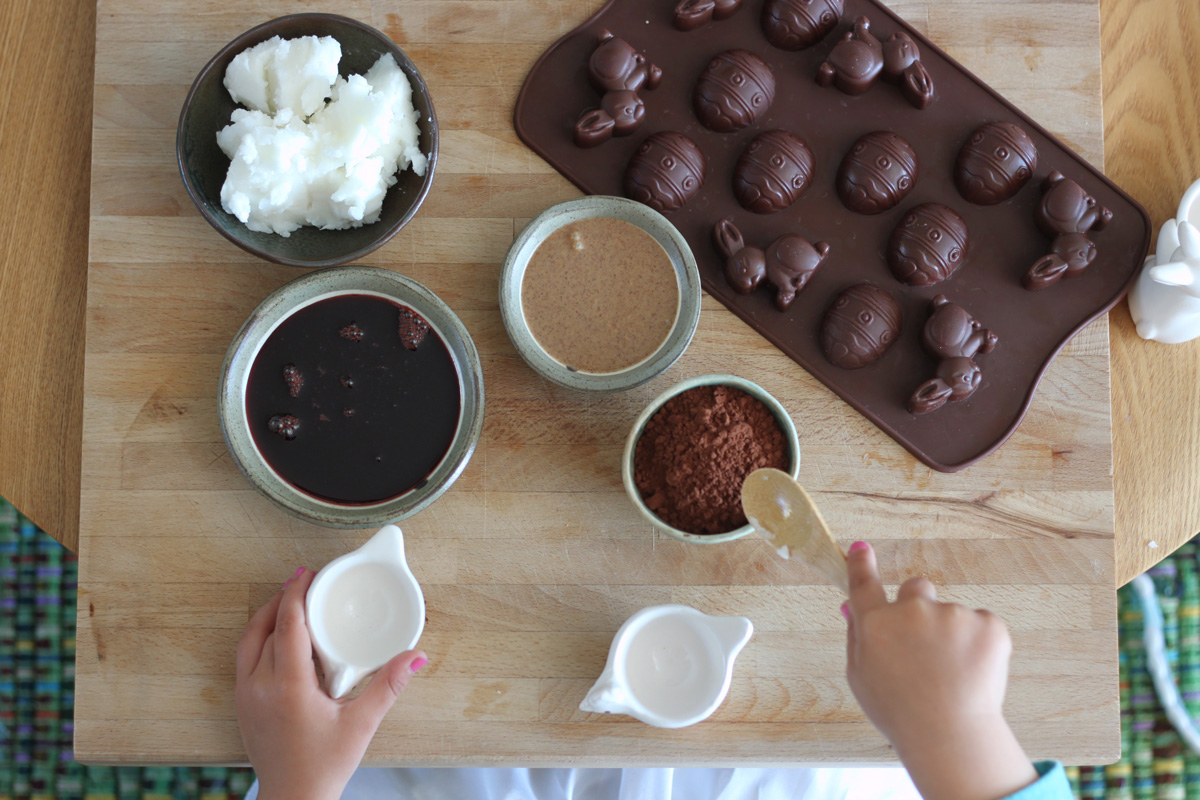 Following a recommendation from a JS-PT client, we thought we would share something different this month. Homemade vegan Easter eggs, from Jamie Oliver himself:
"For most of us, Easter has become a chocolate-filled, sugar-fuelled holiday, full of chocolate eggs, bunny-shaped treats and colourful Easter baskets.
For many parents, the prospect of endless sweet treats coming their children's way can be daunting, so to help out, we've got a refined sugar-free, vegan chocolate egg for you to try.
These eggs are great fun to make with the kids, and while you're at it, you could make some Easter baskets, which you can then fill with your homemade treats! You'll need an egg mould, which you can buy online or at some large supermarkets – depending on the size of your mould, this recipe will make around six to eight small eggs or one bigger one.
To make 1 large egg or 6 to 8 smaller eggs, you'll need 200g coconut oil, 6 tablespoons agave syrup and 120g raw cacao powder. You could also add 2 to 3 tablespoons of peanut butter.
Method:
1. Melt the oil in a bowl set over a pan of simmering water. Once melted, carefully transfer the bowl to your work surface.
2. Add the agave syrup (you could use maple syrup or even honey for a non-vegan version) to the melted coconut oil and mix together.
3. Add the cacao powder and stir until you have a smooth, liquid chocolate.
4. Reserving a little of the chocolate mixture, pour the rest into your moulds of choice, tilting the moulds so the mixture covers the surface.
5. Leave the moulds in your fridge or freezer for around 20 minutes, or until the chocolate has set.
6. Take the moulds out of the fridge and carefully remove the chocolate egg halves. Spoon in the peanut butter (if using) for a surprise filling.
7. Brush the rim of each mould with the leftover liquid chocolate, then stick the egg halves together.
8. Leave to set in the fridge for a further 10 minutes, then enjoy!
9. If you're planning on buying traditional shop-bought chocolate eggs, it's best to get good quality, dark chocolate with a high cacao content, as these will contain less sugar."
https://www.jamieoliver.com/news-and-features/features/vegan-easter-eggs/