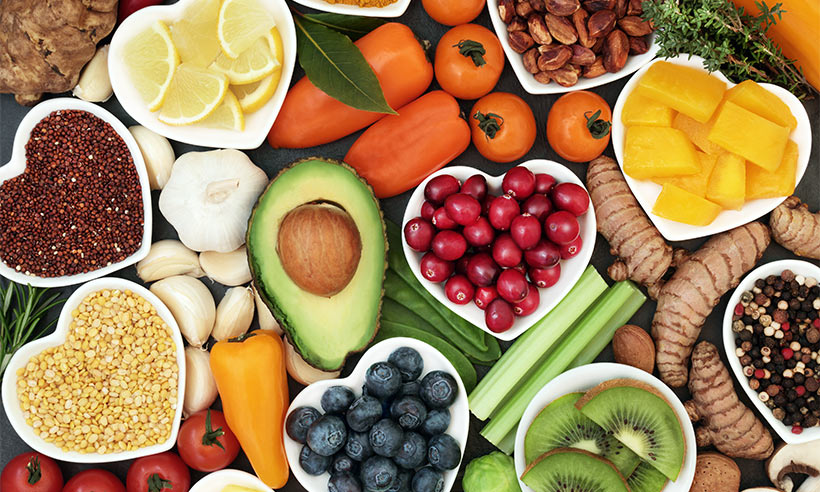 'Veganism'. A word which is the catalyst for many debates and let's face it, some pretty hilarious memes. However, as you have probably all noticed, the vegan lifestyle is becoming more and more popular and there seems to be an increased awareness across the board. Hopefully what follows will give you a brief insight into my life as a vegan and the effect it's had on me, physically and mentally.  
My Transition
I became vegan on the 11th of August, 2015, and I have to say it all happened pretty organically. My partner had been a vegetarian for approximately two years so my consumption of animal products had naturally reduced over that duration – but meat, eggs and dairy still made up a fair bit of my diet. She asked if I would be interested in watching a documentary called 'Earthlings' which looking back, was probably what started the transitioning process. I'm not going to go into the discussion of ethics – we've all seen the videos and anyone with an ounce of compassion can appreciate the moral justification behind veganism. Instead, I'd more like to focus on the health benefits of a plant-based diet, as this was a huge driving factor with me wanting to becoming one of those crazy extreme vegans. After viewing the documentary, I immediately dove into researching the health benefits of a vegan diet and that was "all she wrote".
Current Diet
Now fast-forward almost 3 years and I couldn't be happier. Now, I don't want this article to turn into a solo episode of "This Is Your Life", because to be honest I could talk about this stuff all day. Instead, I'll choose three of the more significant diet-related points regarding my experience thus far with veganism.
Micronutrients – the bottom line is that plant-based diets, when done correctly, will always result in eating a larger variety of foods. More experimentation takes part in the kitchen, more enjoyment is had with cooking, and as well as being very tasty, the meals are more colourful – and more colour means more nutrients! For example, when you're meeting your protein requirements with foods such as beans, legumes, grains, nuts, seeds and vegetables rather than beef, chicken or fish, it's pretty safe to say that you're meeting many other nutrient requirements as well. Long-term, this sets you up for a far healthier and problem-free life, as you reduce your risk of chronic disease. For example, 28% of deaths in the year 2016 in Australia were a result of heart disease. A very significant factor of heart disease is atherosclerosis – the thickening and hardening of vessel walls – and a major cause of this is high cholesterol. But how many people know that dietary cholesterol solely comes from animal products, and that your liver produces enough cholesterol alone for normal bodily function? For me, the proof was in the pudding when, out of curiosity, I had a blood test in February of this year. My results were perfect, and my doctor was pretty impressed. Also, another fantastic change is that I haven't been sick since becoming vegan, at all.
'Feeling healthier' – I have a very clear memory of 2014. I was in a 'bulking' phase and was consuming around 4000 calories each day. I have always strived to be the healthiest I can be, so even during this phase I was still eating plenty of vegetables and wholefoods. However, I still felt so crap. Every meal was a bigger struggle than leg day, and I was pretty lethargic the entire day. It was hard! Fast-forward to now and eating that same number of calories is entirely different. There is a noticeable difference with bloating and lethargy, and I'm generally more energetic. It's hard to explain, but I honestly just feel healthier.
Travelling and eating out – this is something a lot of vegan's struggle with, but I've never really had a problem. Since being vegan, I've travelled to over 20 countries with my partner and we've never had an issue (thanks to wonderful apps such as HappyCow). Also, almost every restaurant has vegetarian options, and it's never a difficult task to make these choices vegan-friendly – such as swapping out an egg or dairy product for a suitable alternative. What upsets me is hearing of complaints from the vegan community about restaurants NOT having enough vegan options. At the end of the day, veganism is in it's infancy, and recognition on a menu in the form of a meal labelled as "Vegan" or "Vg" is a total win in my books. Recognition = awareness, and that's the beautiful thing.
Current Training and Physical Changes
Training progress, body composition and my style of exercise have also all changed quite considerably. In addition to continuing compound strength training, I now incorporate a lot more gymnastics movements and bodyweight training into my regime and am thoroughly enjoying it. All of my personal bests for bench press, deadlifts and barbell squats have improved considerably, and I have learnt new skills such as handstands and ring muscle-ups. Could I have still achieved this as a meat eater? Probably. But, nothing feels better than going to the gym full of energy (which I didn't always experience as a meat eater) and feeling like you can conquer anything. Also, it feels great to somewhat prove people wrong. Vegans cop a lot of flak and are always being targeted as 'protein deficient' or 'malnourished', but I've experienced more strength and muscle gain than ever before.
I would like to point out that I am not an expert on veganism and don't claim to be. As I said, I strive to be well-educated and due to this point, my knowledge on diet and training is forever expanding. Also, my journey with veganism and the positive results I have experienced are just that – mine. Any diet can be done incorrectly, and individuals need to be well-educated with whatever it is they choose to consume.
Thanks so much for reading,
Matt
For information on training with Matt, contact us info@js-pt.com.au or PM us through our socials (Facebook, Instagram). For great content including vegan recipes and training videos, Matt can also be found on Facebook and Instagram.