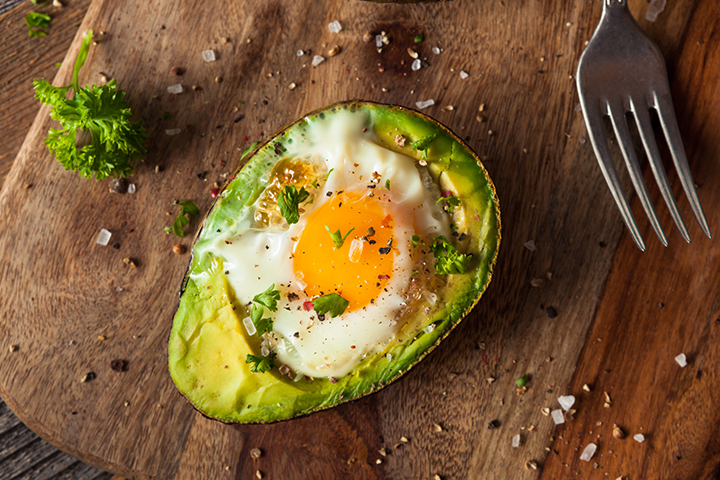 Start your day with an easy to prepare 'protein and produce' type breakfast, packed full of nutrients, and sugar free!
Ingredients:
6 avocados halved and seeded
6 large eggs
salt and pepper, to taste
2 tablespoons chopped chives
Method:
Preheat oven to 425 degrees F. Lightly oil a baking sheet or coat with nonstick spray.
Using a spoon, scoop out about two tablespoons of avocado flesh, or more, as needed, creating a small well in the center of each avocado.
Gently crack 1 egg, and slide it into the well, keeping the yolk intact. Repeat with remaining eggs; season with salt and pepper, to taste.
Place into oven and bake until the egg whites have set but the yolks are still runny, about 15-18 minutes.
Serve immediately, garnished with chives, if desired.
From https://damndelicious.net/2016/10/05/baked-eggs-in-avocado/