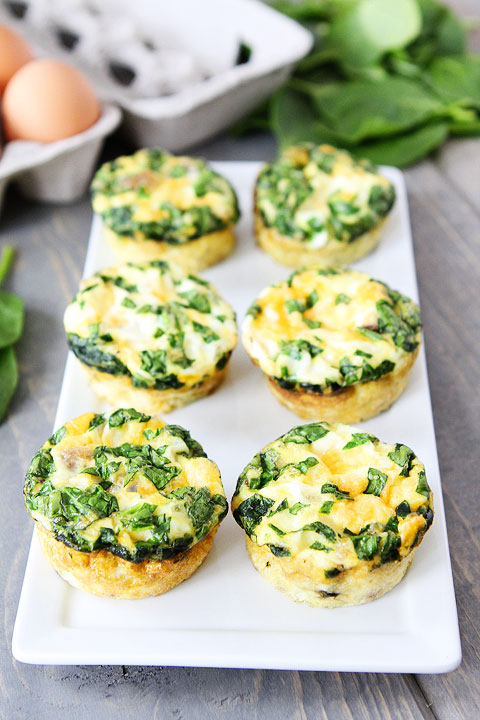 These mini frittatas baked in muffin trays make for a tasty breakfast/brunch option for your weekends at home, and can be reheated in the microwave. Garnish with herbs of your choice (parsley or chives for us) and season with some salt and pepper. Thanks to Two Peas and Their Pod for the idea!
Ingredients:
3 lean breakfast turkey sausage links
5 egg whites
Salt and pepper, to taste
1/4 cup freshly chopped spinach
1/4 cup shredded sharp cheddar cheese
Method:
Preheat the oven to 350 degrees F. In a medium skillet, brown the turkey sausage links on medium-high heat. Cook until sausage is brown all the way through. Cut sausage into 1/2 inch pieces. Set aside.
In a large mixing bowl, whisk together egg whites and eggs. Whisk in skim milk and season with salt and pepper, to taste. Stir in the chopped spinach.
Grease 6 muffin tin cups with cooking spray or line cups with paper liners. Pour egg mixture evenly into the muffin cups.
Distribute cheese and sausage equally between each muffin cup.
Bake egg muffins for 20 minutes, or until the muffins are firm in the center. Remove from oven and gently go round each egg with a butter knife. Serve warm.