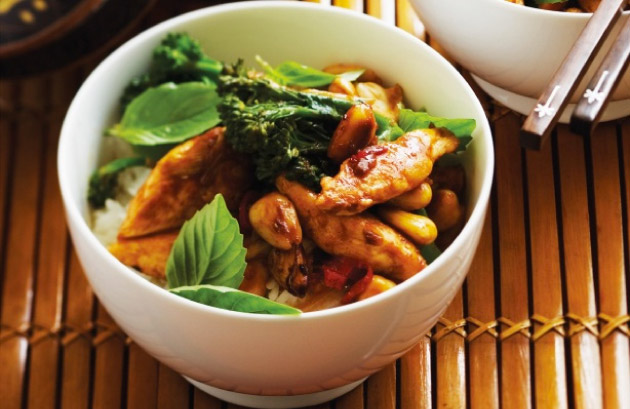 Healthy eating doesn't have to mean you avoid the foods you love, nor does it have to mean hours and hours of food prep. Check out this recipe below for a simple and easy to prepare Thai dish (who doesn't like Thai food?) which contains a great mix of macronutrients, and most importantly is delicious!
Method:
Step 1: Heat half the oil in a wok over high heat until just smoking. Add the almonds and stir-fry for 1 minute or until golden. Transfer to a heatproof bowl.
Step 2: Add half the chicken to the wok and stir-fry for 2 minutes or until brown. Transfer the chicken to the bowl with the almonds. Repeat with the remaining chicken, reheating wok between batches.
Step 3: Heat the remaining oil in the wok. Add the onion, broccolini, chilli and garlic and stir-fry for 2 minutes or until the broccolini is bright green and tender crisp. Add almonds, chicken, shallot and chilli jam and stir-fry for 2 minutes or until heated through.
Step 4: Spoon the stir-fry among serving bowls. Sprinkle with basil and serve with steamed rice.