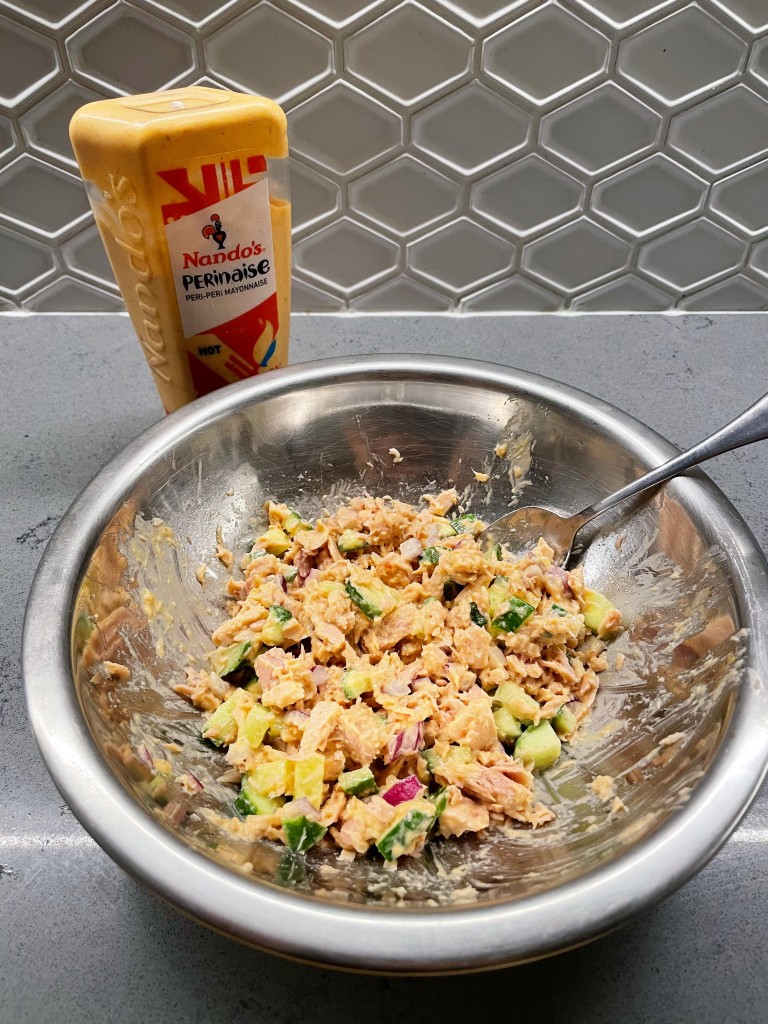 Not all food needs to look restaurant worthy to be beneficial for your health.
The above tuna salad used what was in the pantry and fridge, and made two sandwiches.
Ingredients:
2x Sirena Tuna cans (Basil infused flavour)
1x handful of diced red onion
1x handful of diced cucumber
Nandos hot perinaise (1/3 the calories of mayonnaise)
Use the desired amount of perinaise, mix it all together, cover and leave in the fridge. Use it the next day to make a sandwich. I like to add some lettuce/spinach + tomato to add more vegetables to the sandwich. Additionally, this could be eaten just as a salad with additional greens or eaten with rice. The take home point is, this took under five minutes to prepare, and has sorted out two meals!
Enjoy!
James